A Growing Industry to Expand your Career
Financial Planning Opportunities with Boutique Dealer Group Sydney
While the Australian Financial Planning sector is relatively small, it has been one of the fastest growing industries over the past one to two decades. Having become an established and highly regarded professional discipline, more and more people are turning to Financial Planners and Advisers for wealth planning and protection. If you are looking to advance your career within the Finance Industry, you should consider becoming a Financial Planner or Adviser. At Vivid, we have Boutique Dealer Group Sydney opportunities that can give you the chance to develop your career, and adapt with the market's need for sound, trustworthy financial services.
What is Financial Planning?
The role of a Financial Planner is to provide clients with services and advice to help them to achieve their financial and personal goals. This advice covers a variety of financial areas, including superannuation and Self-Managed Super Funds (SMSF), Investment opportunities and management, Debt and Risk management, Insurance, and Tax Advice.
As Financial Planning and Management affects everyone, your potential client market is likely to span over multiple lifestyle and household stages. This can include singles, couples and families both young and old, as well as different-sized businesses.
Why should you join Vivid?
We are a growing firm, pursuing to be a forefront Boutique Dealer Group Sydney. While our Head Office is based in the Melbourne area, we are currently delivering to clients around Australia through face-to-face and online meetings. Our continual growth and company resources have created excellent opportunities for us to expand into the Inner and Greater Sydney areas.
By becoming a Vivid Financial Planning representative, you will be covered by our Australian Financial Services License (AFSL). Depending on your qualifications and training, you will be able to advise your clients on a collection of financial areas, while be monitored and supported by us.
These service and advice areas include:
– Superannuation
– Self-Managed Super Fund (SMSF)
– Property
– Investments, such as shares, managed funds and term deposits
– Insurance, including Risk, Personal and Income.
– Debt and Risk Management
– Business Structuring
Training and Other Resources
At Vivid, our Boutique Dealer Group Sydney opportunities include the support, flexibility and professional growth that you want for your career. Whether you are experienced within the Financial Planning and Advising sector or you are just starting your career, we will provide you with the needed training, development opportunities and resources.
Receive the benefits from having access to modern systems and expert support staff.
This includes:
Professional development opportunities
– Ongoing support, via face-to-face, online and/or phone meetings
IT support and training
– Access to leading software and cloud-based systems
Marketing Support
– Traditional and Digital
– Corporate branding, to portray a professional image
Also
– Flexible office options
– Membership to a network of like-minded professionals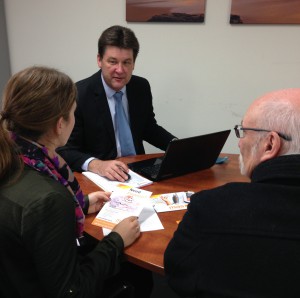 For further information or to make an appointment to discuss your opportunities with Vivid, please contact us below or call 1300 627 829