Self Managed Super is becoming more and more popular as investors seek to take control of their Superannuation and retirement. As advisers we love Self Manage Super Funds (SMSF) and can advise on a range of topics like;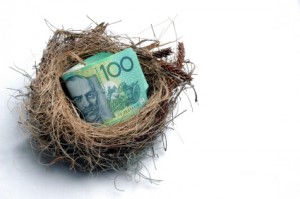 Starting a SMSF
Reviewing your Investments
Starting or commuting a pension
Advice on centrelink and your SMSF
Borrowing to invest within your SMSF
We operate on a true fee for service model so we are very happy to assist you with advice when needed, leaving you in control of your investments.
We work with the trustees of Self Managed Super funds every day,our services go beyond the normal set up and basic adminsitration. In all our work we aim to be available for any problems you may have and explain the operation of your Self Managed Super Fund (SMSF) in plain easy to understand language.
What is a Self Managed Super Fund?
Has less than 5 members;
Each individual trustee of the fund is a fund member;
Each member of the fund is a trustee;
No member of the fund is an employee of another member of the fund, unless those members are related;
The trustee can be a corporate entity;
No trustee of the fund receives remuneration for his or her services as a trustee; and
A SMSF is registered with, reports to and is regulated by the Australian Tax Office.
Self managed superannuation funds are a rapidly growing sector of the Superannuation Industry. As individuals' super assets have grown, many people have sought to gain control over the day-to-day management of their superannuation.
At Vivid Financial Planning we offer a full Self Managed Super Fund service with our Accounting arm providing full administration and audit of all funds. (see Accounting and Bookkeeping tab on the left) With these key task dealt with under the same roof we can provide accurate and p to date advice on the investment of our SMSF fund clients.
It is very important to consider the costs and difficulties in administering a self managed super fund before making the decision to open a SMSF.
If you are considering this as an option please call the office to discuss your needs further.