New Career Move – Becoming a Financial Planner
Take the next big step in your career by becoming a Financial Planner or Adviser with Vivid. In recent years, there has been a rise in the interest of wealth creation and protection strategies. Meaning that the need the for qualified Financial Planners and Advisers have also increased. At Vivid, we are looking to expand our network. Whether you are an experienced professional or newly qualified and just starting in your career, we can provide you with the support needed to develop a successful office. Find new opportunities, reach goals, and create achievements, by becoming a Financial Planner or Adviser with Vivid.
Why Vivid Financial Planning?
We are small enough to maintain a close network of professionals, but big enough to provide you with the required support, development and flexibility.
Catering to a large client base, Vivid provides financial advice to individuals, couples, retirees, families and businesses. Through the use of technology and sound financial practices, we strive to assist our clients in building and protecting their wealth.
Our Advisors are covered under our Australian Financial Services License, meaning that you will be an authorised representative and can legally operate your own office. However, this does not mean that you are alone. At Vivid, we believe that all of our Planners and Advisors are vital members of the firm. We aim to provide you with the support and guidance that you need, and ensure that you feel like an important part of the team. You will be equipped with the tools and support systems needed to deliver premium services to your own clients.
Becoming a Financial Planner or Adviser with Vivid, can provide you with the option to deliver a variety of financial services and advice.
These include:
– Real Estate Planning
– Investments
– Superannuation
– Retirement Funding
– Self-Managed Super Fund
– Risk Insurance
– Debt and Risk Management
– Business Structuring
Depending on your current qualification level, you may need to undertake additional study or training to be able to advise on certain topics. If this is required, you can rest assured knowing that we will offer you the needed support.
Business Development and Support
To ensure that you are achieving your key performance indicators, you will be provided with relevant and reliable business development and support. While this training will be more heavily focused when you first join, you will be given ongoing support in regular face-to-face, online and phone meetings.
Other support services include:
Access to leading IT systems and ongoing support
– Cloud-based accounting software
– Monthly charging systems
Marketing support and materials
– Traditional
– Online
– Corporate branding
Membership to a network of like-minded professionals
– Annual seminars and workshops
– Social and professional networking
Make a Difference in your Local Area
At Vivid Financial Planning, it is our mission to provide Australian to individuals, couples, retirees, families and businesses access to modern, well researched and ethical financial advice. As our expertise and licenses involve several specialist areas, you too could provide meaningful advice. Helping people in your local and broader area to create wealth and protect their financial future.
Make the right move in your career – consider becoming a Financial Planner or Adviser with Vivid Financial Planning. With our industry knowledge and resources, and your qualifications and dedication, we can work towards providing the finest financial advice to more people.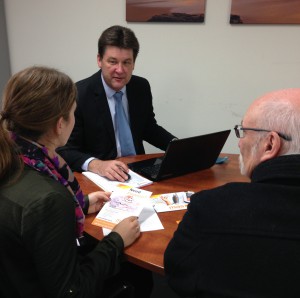 For further information or to make an appointment to discuss your opportunities with Vivid, please contact us below or call 1300 627 829